Safety

Nuclear facilities approach their design and operation so as to prevent the occurrence of abnormalities and their expansion, and mitigate the development into an accident. JNFL facilities have adopted the following measures based on this "Defense in depth" philosophy:
1. To prevent occurrence abnormalities
Safety designs to prevent criticality, fire, explosion, and leaking.
Perform to a safety-side through fail-safe systems.
2. To prevent expansion abnormalities
Monitoring systems to detect abnormalities.
Automatic stop systems, so called interlock systems, to control abnormalities.
3. To mitigate consequence of accidents
Physical barriers with thick concrete cell to contain radioactive material and the air pressure control to prevent leaking radioactive materials out.
Internal air is released after filtering radioactive materials out as much as possible.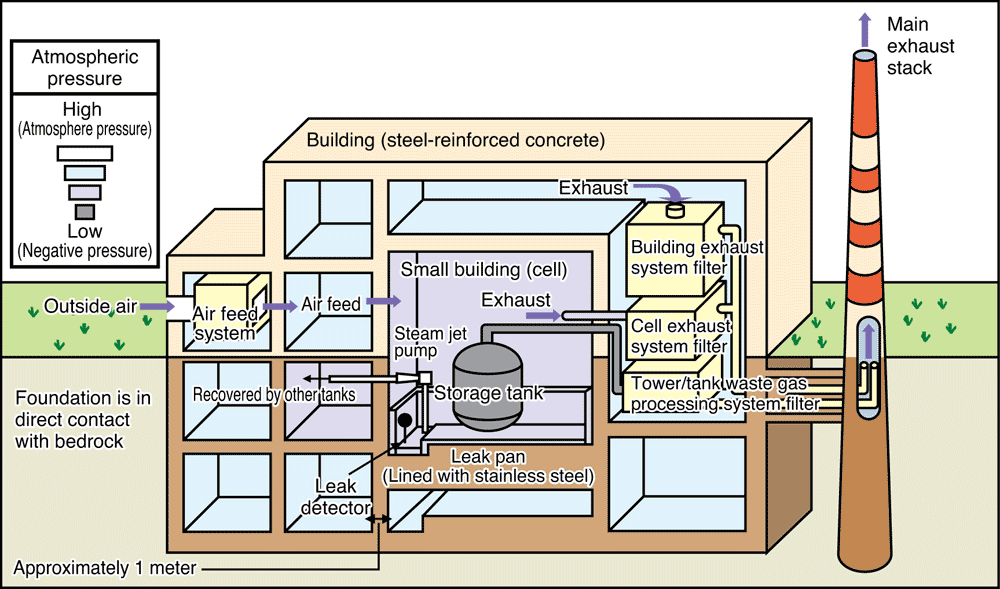 Example of safety measures based on the defense in depth philosophy at the Rokkasho Reprocessing Plant

Various initiatives were taken for the improvement of safety through the design and construction of our facilities.